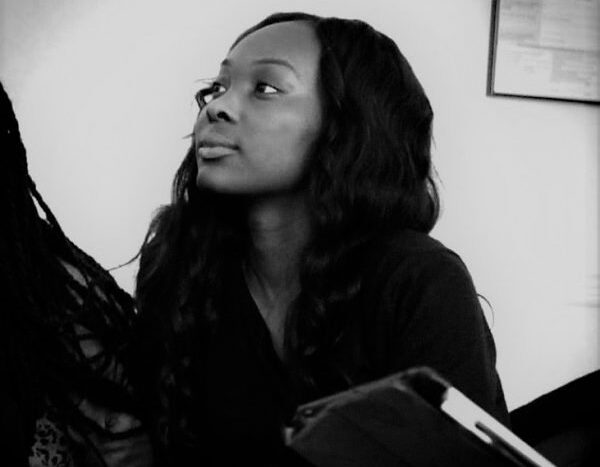 Five a.m. and the alarm goes off and 22 year old Rhoda Kwakye is up and out of bed ready to start her day.
Rhoda is one of the army of young people who have been recruited by Youthforce to join their increasing number of Teaching Assistant Apprentices working in schools across the South East.
She travels from her home in Romford, a journey of an hour and a half, to Evelyn Grace, an ARK secondary school in Brixton where she is employed.
'I thought I would do this for a year and then think about going to university to do nursing but I really enjoy this so I think I will stay with this path and remain in teaching' said Rhoda.
She arrives at work at 7:40 am and says she is utilised from the moment she gets in until the time she leaves.
Evelyn Grace have four Youthforce apprentices and according to Maria Rodrigues, Assistant Principal Inclusion and Child Protection, 'they are outstanding young people, all of them and have fitted in so well in the school. Youthforce made the process very easy for us. They do the recruiting and screening of candidates and send through the best for us to interview'.
Rhoda, who came to the UK from Ghana at the age of eight, says she 'likes the interactiveness of the job. Working with young people so close to my age when you get something right and help them they really appreciate it'.
Rhoda is treated just like a regular member of staff. If there are meetings after school she is expected to attend and her opinion is sought out.
'I work in the classrooms with the younger years, sometimes I work one on one and sometimes it's as an additional support for the teacher. Whichever way it's challenging and there isn't room to slack. I have come to understand Evelyn Grace expects high standards from their staff but they give a lot back too.'
'This has been a really good experience for us,' says Maria. 'I would urge any school who is thinking about taking on new staff to firstly consider an apprentice. They are hungry for experience and keen to learn. It's a win-win situation for everyone.'