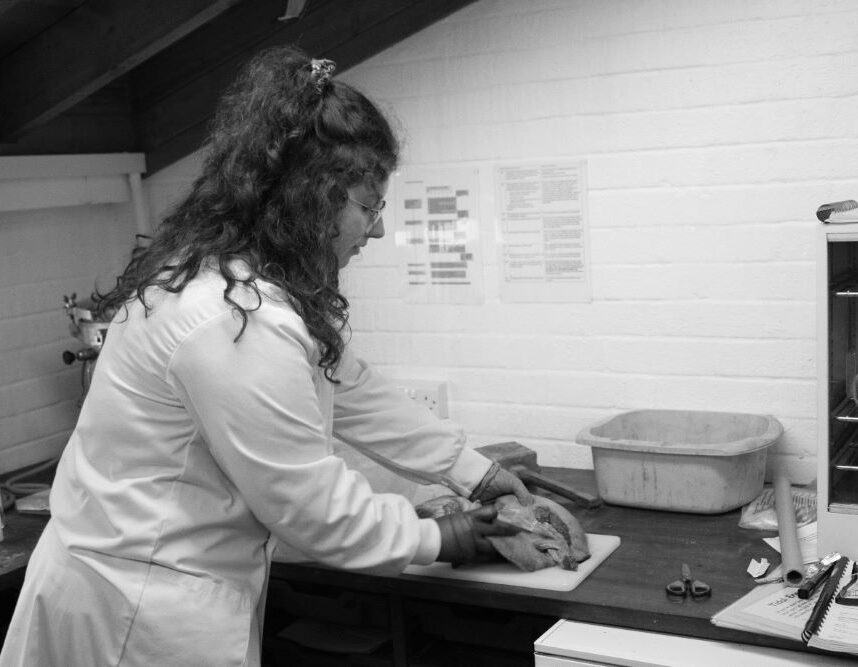 I always had a dream of escaping the small town I was born in and chasing my big dreams abroad. My grandma used to be a headteacher in a school and she also used to be a lead biology teacher.
Growing up in the same house with my granny, helped me follow the same passion as hers and fall in love with all aspects of the biology subject.
As soon as, I finished the biggest chapter of my life (high school at the time) I came to England to study Biological Sciences (Neuroscience) at University of Leicester.
I did not expect my degree to be easy but what I did not expect the most was the sudden Covid change that occurred ant lasted for a couple of years.
COVID made everything hard for me including changing the study plan for my university. University of Leicester quickly switched from face-to-face to online studying. I did not get a lot of hands-on-experience, as I was supposed to.
COVID also made the job market impossible for people without experience, like me, to get a part-time job while studying or a full-time job in the research area.
This put me in a hard position once I graduated university.
For a couple of months, I was applying to multiple job positions, until I finally found this amazing apprenticeship opportunity, that I did not know at the time how much it was going to change my life.
What do you enjoy the most?
When I first started my apprenticeship, I had very little experience in a laboratory. I felt very nervous performing any tasks without the help of my colleagues or I was their constant shadow.
Working in a school environment was a change I never knew I needed. It is fascinating to be able to see how children are growing up, even if I am not working all the time side by side with them.
School makes you build persistence, character, and it helps you discover passions you have never thought of. My team consists of lovely and motivated teachers that I can certainly call my role models.
What can be more motivational than being surrounded by driven people at your workplace, who barely sleep to provide an excellent education for the future generation.
This taught me that in order to succeed in something in this life, I have to work very hard for it. I do not think I knew the meaning of self-discipline and I do not think I have ever practised it until I met these people.
My job responsibilities started with setting up simple practicals and gradually built into more complicated leading roles, such as making orders, communicating with external providers, aiding with the testing of radioactive resources etc.
I also learnt how to use complicated biology equipment, such as the autoclave, which always scared me with its very loud hissing noises.
I practiced making my own agar plates and grow bacteria on them and I also grew my first ever algae. I cannot believe how far I have come and I did not even know the names of any of the scientific equipment we use, when I first started this job.
My tutors – Gemma Eves and Sarah Barrett, and my mentors – Niall Holbourn and Jessica Sykes, did an incredible job of guiding me throughout my whole experience.
I always felt heard and understood, and this feels great but also quite new to me because I never felt as important as I do now. This gave me the chance to discuss all my thoughts with them and contribute with my creative ideas to make my workplace a better and safer place.
I am very grateful for the people I have met, because all of them were always there for me, pushing me forward and helping me to achieve any of the tasks, that I thought at the time were impossible.
The Future
I am still working on my apprenticeship but I am working very hard and I am soon to complete it.
I built up strong connections with my colleagues and I believe they see me the way I see myself. I feel confident in my skills and I am hungry for more experience.
With all the knowledge I have gained through Tiro and KEVICC, I believe that I can take on any challenges I stumble upon.
I am open to new adventures but I will also be simply happy to continue working with KEVICC and aim to achieve a higher position.
I am excited to see what the future is holding for me!