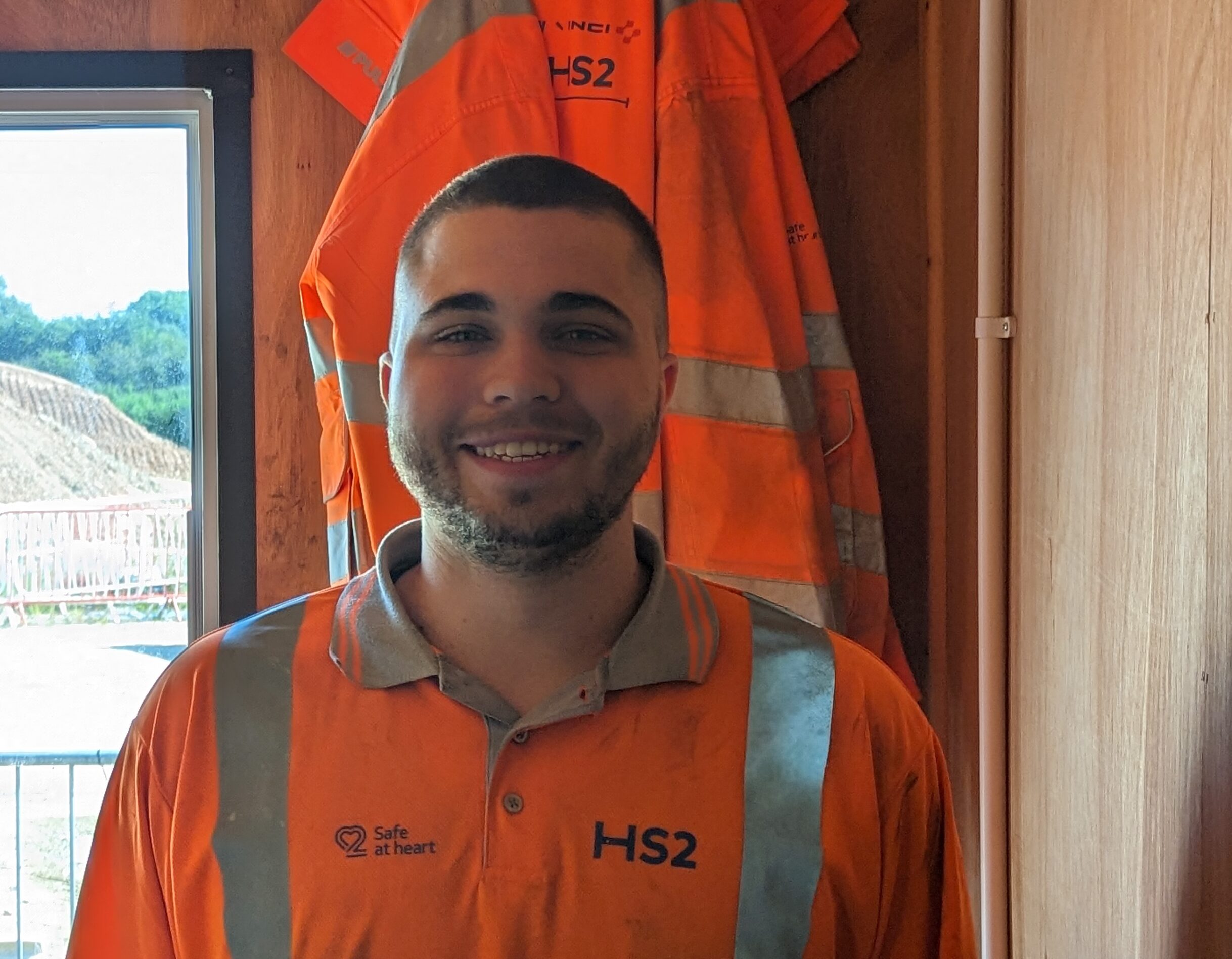 Throughout my entire life I had no idea what I would like to pursue a career in and after completing my A-Levels in 2018 I was non the wiser.
Prior to beginning the apprenticeship with Tiro I was working at Aldi stacking shelves and manning the tills. I didn't mind this job as it was practical and hands on and I also got to engage with loads of different people daily. However, it was a bit mundane and although I liked the people I worked with, as time went on the work became dull and I knew I needed a change.
I began to look for apprenticeships as I knew I would get paid as well as gaining a qualification which is something that really appealed to me. From my previous jobs I knew I enjoyed something that was hands on, practical and preferably outdoors.
I stumbled upon the Level 3 Laboratory Technician apprenticeship with Balfour Beatty one day whilst searching. I read the job description, did a bit of research surrounding the company and the role and thought that sounds like a bit of me and applied.
What was the apprenticeship like?
For me the apprenticeship was a great experience. Both Balfour Beatty and Tiro were very supportive in giving me the time to complete assignments and pushing me to achieve a distinction.
The apprenticeship is split 80/20; 80% on-the-job learning and 20% off-the-job. I really liked this format as it gave me adequate time to complete my assignments to a high standard but also learn the role I would be going into once I had become qualified.
My tutor Gemma was incredibly supportive from the start. She saw the potential in me, believed in me and pushed me to go for a distinction which is something I am very grateful for and will always look back on.
My line manager and peers at Balfour Beatty trusted me and gave me responsibility straight away and not even a year into my apprenticeship I was looking after my own mobile laboratory.
I couldn't have asked for a better team to help guide me and support me throughout my journey. Before this apprenticeship I had no experience in this industry!
My peers always talked highly of me which allowed me to succeed and grow into the technician and person I am today.
The Future…
Thankfully due to the support of Tiro, my tutor and Balfour Beatty I have a lot of options available to me.
In the near future I would like progress to become a Senior Materials Technician to further my understanding of materials and help to engineer future sustainable construction methods. I have also recently put myself forward to become a Mentor to guide and share my experiences as an apprentice with new apprentices which is something I am really looking forward to.
Longer term I am still a little undecided. I could become a Materials Engineer and specialise in one area whether that be Earthworks or Concrete, or I could become a Laboratory Manager and run an efficiently operated laboratory.
The apprenticeship not only helped me to achieve my qualification but developed me as a person. My soft skills like communication, planning, time management etc have all improved and help me in my everyday life.
The qualification along with the development of those skills will help to achieve the goals I have set for myself and I am sure I will be ready for whatever in in store.