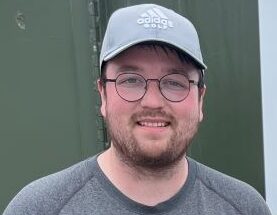 Before my apprenticeship, I had just completed my masters degree in applied aquatic biology.
At the time I was looking for employment but as it was during COVID there were not many opportunities available.
I joined Aggregate Industries through a kickstart scheme, after completing my probationary period I was offered an apprenticeship role.
I decided that it was a good way to help increase my skills in a professional environment.
Your Apprenticeship
My apprenticeship was very useful as it has increased my understanding on how a professional laboratory is run. Moreover, it has allowed me to develop my skills on the operations within the laboratory, whether it is reporting on test results or learning new test methods.
My mentor at Aggregate Industries was very helpful and understanding with the coursework that needed to be completed. They always allowed me time to complete the needed work and were always there if I needed any help with specifics that occur in our workplace.
Also, my tutor from Tiro was also very friendly and supportive. He was always prompt with any questions that I had and his advice was a great help in completing the work.
The main surprise from this apprenticeship is that I learned practical and transferable skills that I did not learn from university, that can be transferred into other workplaces, especially the modules regarding document control and health and safety.
The Future
In the future, I wish to continue to develop my skills and gain more experience within professional laboratories.
The apprenticeship was a great first step in my development which I will continue to build upon during my professional career.