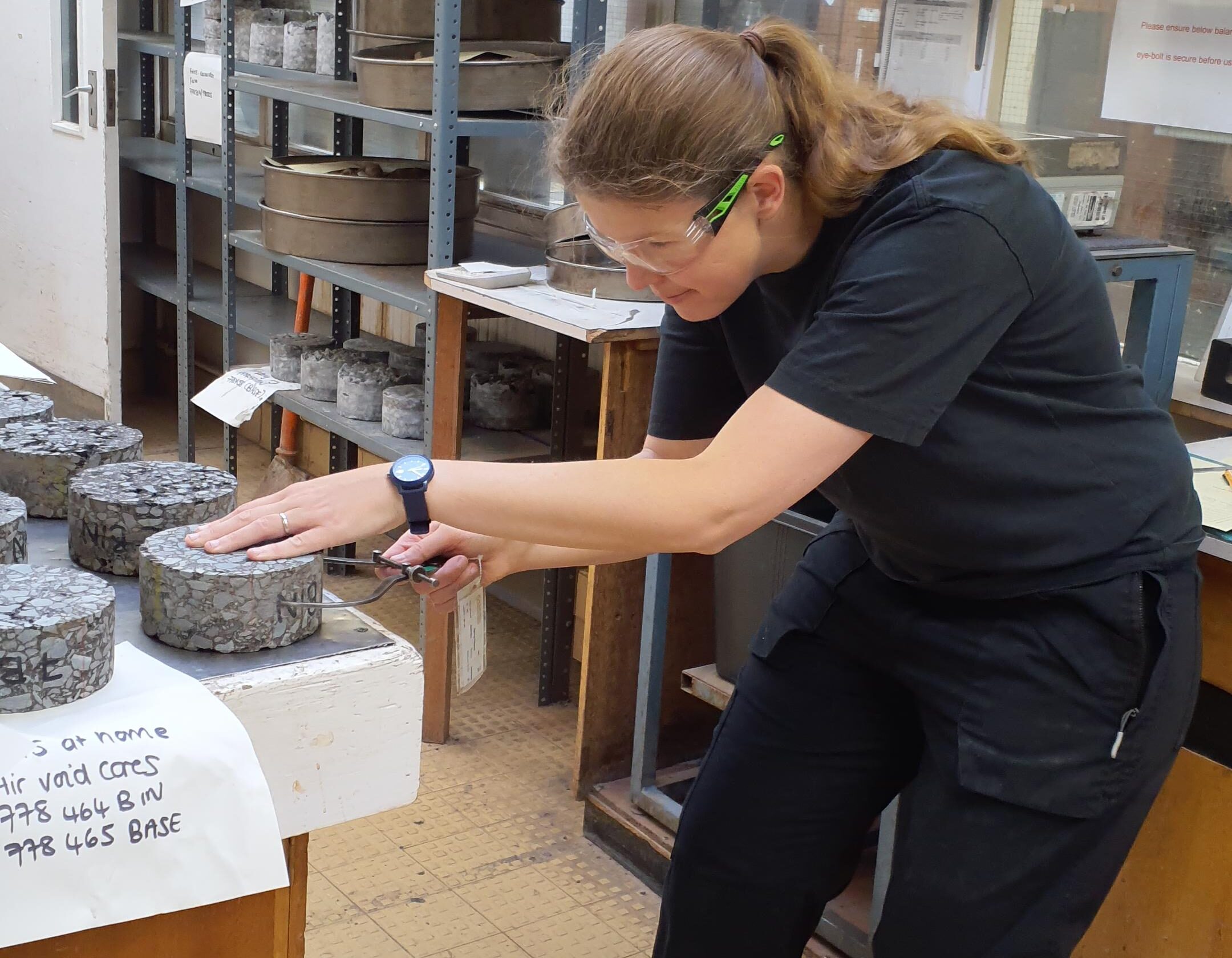 Back in August 2021 I decided to have a career change. I used to be a Secondary School Science Technician and held the role for 12 years. I applied and was offered a role at Highway's Laboratory at the County Council.
I knew I wanted to work in a laboratory team environment,  but also wanted to have the option to work outdoors and this job allows me to do both. I was then offered the opportunity to undertake an apprenticeship which I was very keen to do.
I'm really enjoying my apprenticeship. It has given me confidence in my role and is continuously improving my technical abilities and skills. I am able to apply the theory I am learning to my role when both testing samples and when working on site.
I hope to continue working for the laboratory and develop as a versatile technician with areas of specialist knowledge.
If anyone is considering an apprenticeship, I would say go for it.
It not only helps develop your confidence and skills but makes you challenge yourself everyday.
What did you enjoy the most?
I really enjoyed undertaking a study module titled 'Environmental Science'. Delivery was through Microsoft Teams and it gave me the opportunity to meet other apprentices online. The modules studied consisted of set topics and I was encouraged to discuss themes with other participants. It made me realise the importance of our environment and the science content I studied during my GCSE's has really progressed.
My tutor has been extremely helpful during my apprenticeship. I will often contact my tutor with questions regarding assignments and response times are very quick, which enables me to complete my assignment efficiently. My tutor has been very supportive and encourages me to be the best I can be in work and out of work.
The Future
I hope to become a multi skilled Laboratory Technician for the Highways Laboratory, and also potentially support other new starters who may wish to start their apprenticeship journey.